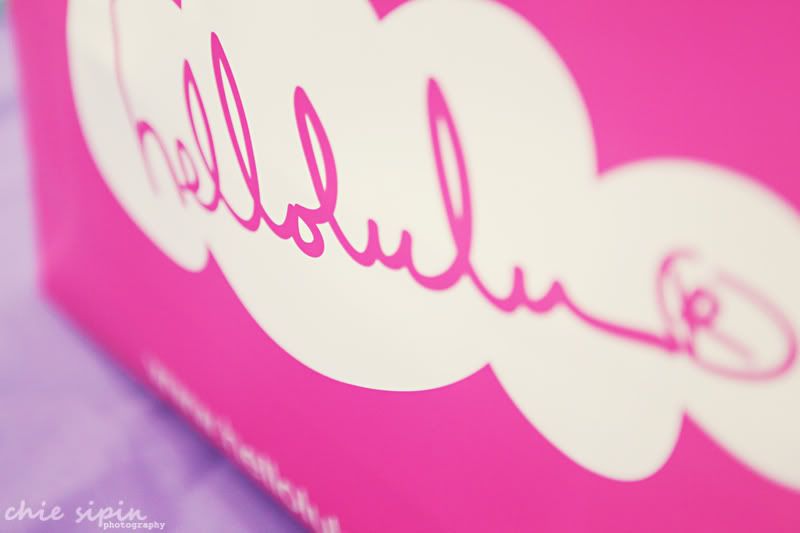 My husband came home with a sweet-looking bag yesterday. Guess what it had...
I've fallen in love with this little pink creation!
I first met

hellolulu

on a trip to a computer hub in Jakarta. I fell in love with the colors and the make of their bags. Luscious is a word that comes to mind when I think about them.
Very unlike my (equally loved) National Geographic bag or my (also equally loved)

LoopyLens Bag

, this one screamed for-the-female-photographer-but-not-too-girly! Ok, ok, maybe it breathed in between the words, which would defeat the purpose of screaming, but you get the idea. I loved it. Like butterflies-in-my-tummy love.
Fully padded interior compartment with soft inner lining
Interior zipped pocket to store battery or memory card
Exterior zipped pocket for added storage
Removable padded dividers which can be adjusted to accommodate camera, lens and accessories
Adjustable padded shoulder strap and carrying handle
What they didn't say was that it also had two small exterior pockets for little knick-knacks like your business cards and keys; a large exterior velcro-sealed pocket for a little notebook, maybe some pens; and a padded inner top (which doubles as a bag id) to protect your camera and lenses.
Sweet-looking and smart, too! Exactly what smart ladies look for!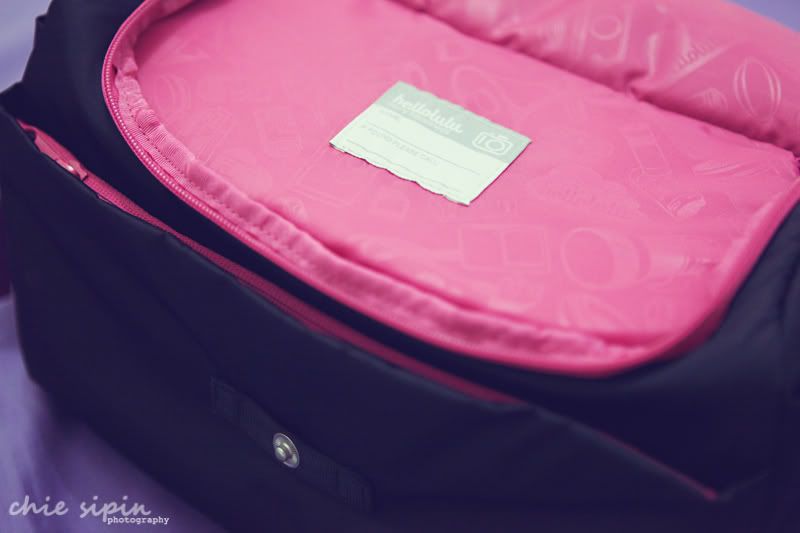 It also looks small. I mean, it doesn't look like it can hold much. Which, ofcourse translates to, it's not a size eyesore nor does it attract unwarranted attention. But, boy, does it hold all I need for a portrait shoot!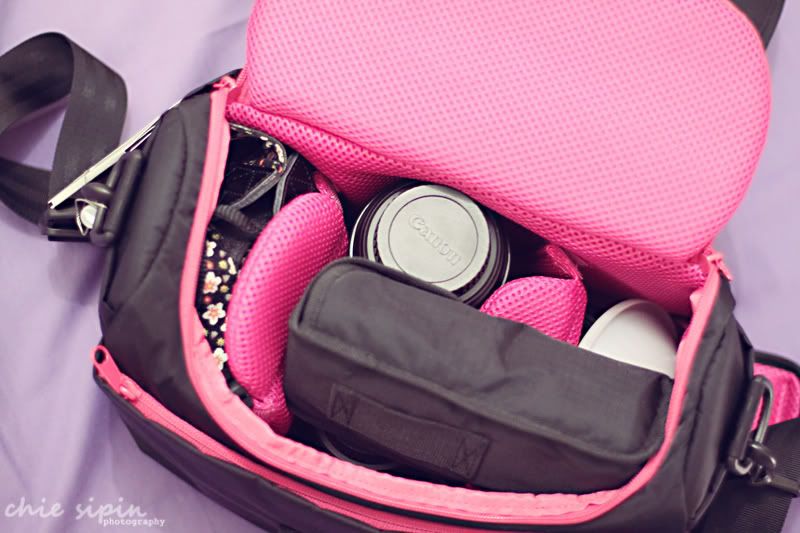 That little bag is like a magic box that just lets you fill it up and fill it up some more.
Here's what I pack into it:
Batteries for 5D and flash
Lenspen and Cleaning Cloth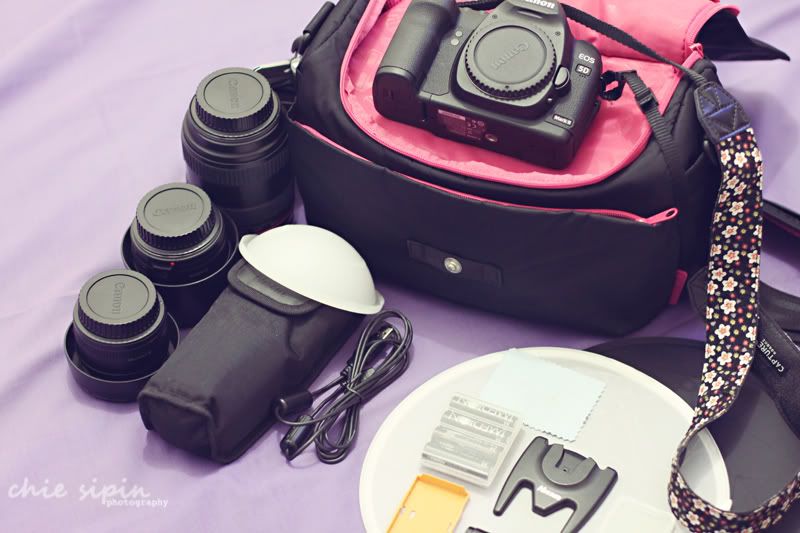 All that in a 31 x 21 x 16 cm (w x h x d) cozy pack of goodness! With room to spare, too.
As you can see I've packed my stuff into it and am happily migrating to this beauty as my everyday treasure chest. My NatGeo,

LoopyLens

and Acme will have to go into storage for bigger or much smaller shoots!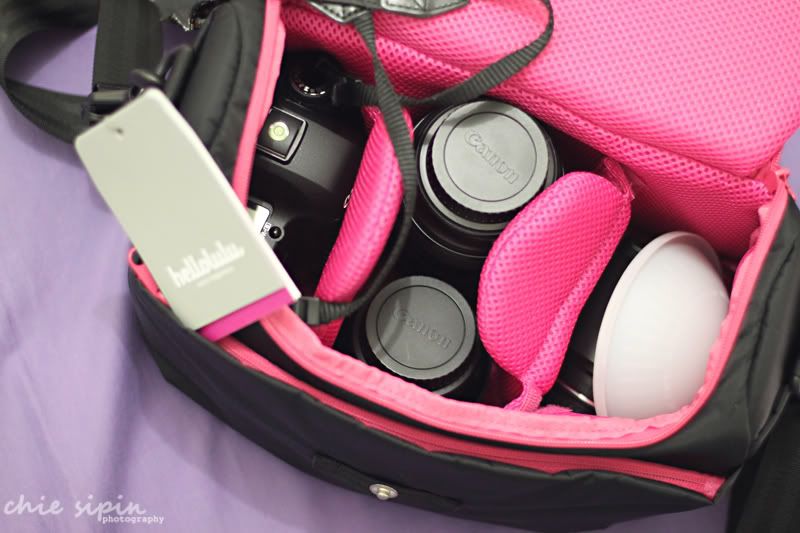 They have

shops in Indonesia

; flagship store at Plaza Indonesia EX 4th floor. View their hellolulu indonesia site for other shop listings:

www.hellolulu.co.id

.

You can also order bags through their

website

.

Happy sweet shopping!
For you, FB citizens, here are their FB sites:
hellolulu Living Solutions
(And, no, I'm not getting paid for this. :) I just thought it would be nice to share what I know about how to carry happiness.)
Images for a Cure

supports The Breast Cancer Research by encouraging photographers to donate their earnings from their special photo sessions to the research society, through IFAC's FirstGiving page. The photo sessions coincides with Breast Cancer Awareness Month (October). I have volunteered a special portrait photo weekend for this cause. I am inviting mothers, wives, daughters, BFFs, sisters to avail of the special charity portrait sessions.
If you're interested to contribute to this cause and have a fabulous portrait session at the same time, drop me a note so we can have a chat about it.
(I'll be posting more details about this event next week, so watch out for the next announcement!)