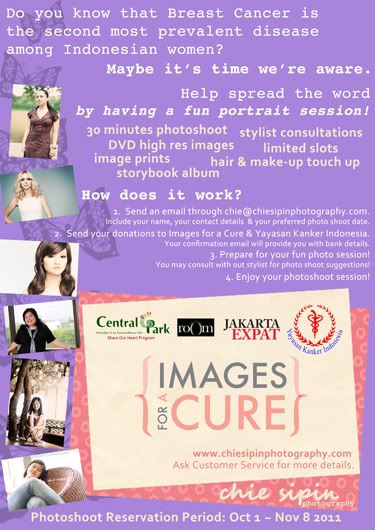 I am drawn to social causes. I've even given up wondering why. Throw me a cause and I'm right there supporting it if I can. That's how it works in my head - and, ofcourse, eventually in my life.
This year, I heard Breast Health Awareness calling - and I answered the call. Through Images for a Cure, I've been given the chance to enjoy one of my passions while giving back to society as a whole and to the country which has been my second home for the last 7 years.
What is
Images for a Cure
?
Images for a Cure was started in August of 2009 as a small idea by Orlando based wedding and fashion photographer, Kristen Weaver. A small brainchild turned in to an international event of large proportion, joining 239 photographers across 3 countries to raise money for The Breast Cancer Research Foundation.
Thanks to the contribution of these photographers, all donating 100% of their session fees for one day, along with the support of 21 industry sponsors, Images for a Cure raised $12,900 at the conclusion of their 2009 event.
In 2010, Images for a Cure raised $15,343 for The BCRF. For 2011, $7,200 has been raised so far. IFAC's goal this year is to reach $18.000 for The Breast Cancer Research Foundation.
IFAC is a brilliant idea! It ignites passions and causes and makes the heart all nice and warm and fuzzy! It encourages the arts and it unifies people. It pushes photographers to see beyond just physical light. It makes us see the light within.
Cost: USD $75 to Images for a Cure
30 minute Portrait Session

DVD of 5 high-res Images
Prints (4 images)
It gladdened my heart to have Yayasan Kanker Indonesia (Indonesian Cancer Foundation) graciously accept the invitation to be part of the event. The Indonesian Cancer Foundation (ICF) is a social and humanitarian non-profit organization with a specific interest in health issues, especially cancer. They conduct various cancer control programs, prioritizing on the 10 most common types of cancer in Indonesia, in which Breast Cancer is numbered in the top 3.
The IFAC Package - Indonesia
USD $75 to Images for a Cure + IDR 500.000 to Yayasan Kanker Indonesia
DVD of 10 high-res Images
Accessories for Portrait Session

Stylist Consultation
Hair & Make-up on-site touch-up

It was also very exciting that Central Park Mall, Dressing Room, and Jakarta Expat decided to join the cause! The venue for the session is at Tribeca, Central Park and Dressing Room is graciously lending some of their accessories for the event.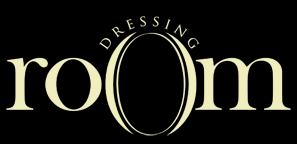 Many thanks to the people who answered for themselves and their companies: Zico of Central Park, Ping of Dressing Room, Angela of Jakarta Expat and Jai (our stylist!).
It would be really nice if you could join the cause and answer to your light within. Email me at info@chiesipinphotography.com if you'd like to book a session and I'll send you all the details.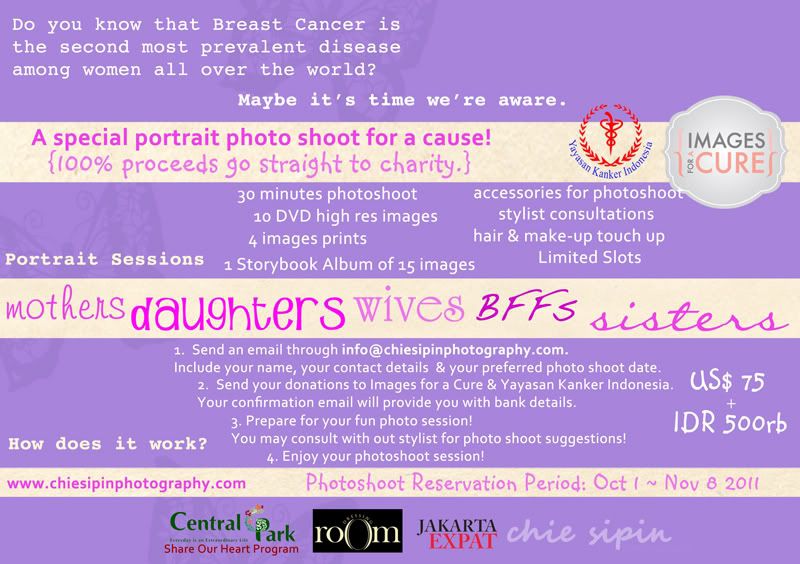 Helpful Links: