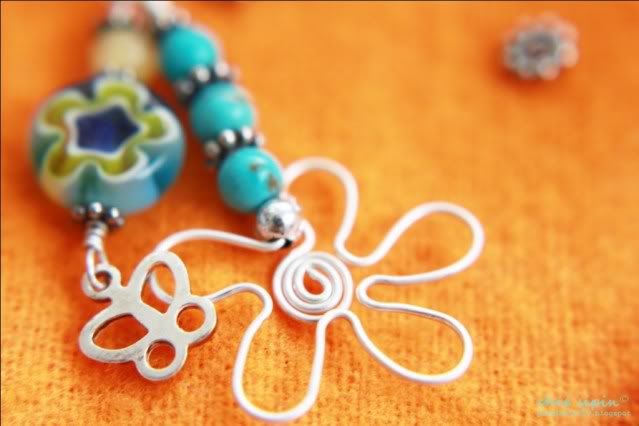 I opened my little treasure chest today and dove in! Been a while since I've made my little trinkets just for the sheer fun of it. And, boy, did I love it!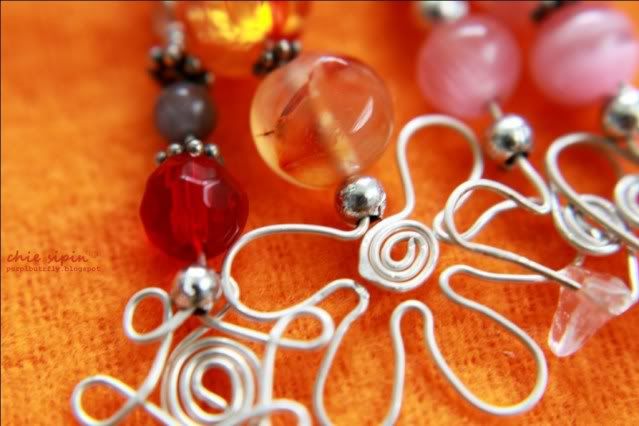 I love the colors. I love mixing them up. I love making something from what seemed to be nothing much. I love feeling the stones and the silver in my hand, it feels so earthy, so basic. I love their different textures. I love the way they become something. It's like Lego but prettier!
I absolutely enjoy immersing myself in it. Everything around me disappears as I make my own time out cloud. Nothing else seems to matter except the wire that I need to twist this way and that way so I can put this stone just so. I like the moment when you flatten the last bit of wire and then take a look at what you made - then realise it's better than you thought it would be. I love the way Life gives me little surprises like that.
I made a few trinkets today - I love the word 'trinket,' can't you tell? Will make a few more before we fly off. These coming days will be quite exciting, very colorful and absolutely busy! Holidays are here and you know what that means: no rest & relaxation until holidays end!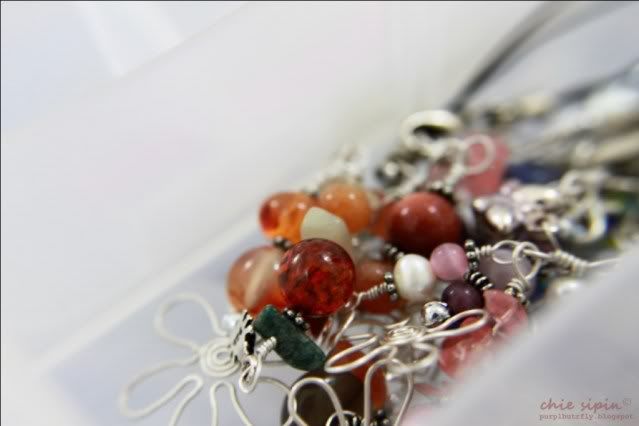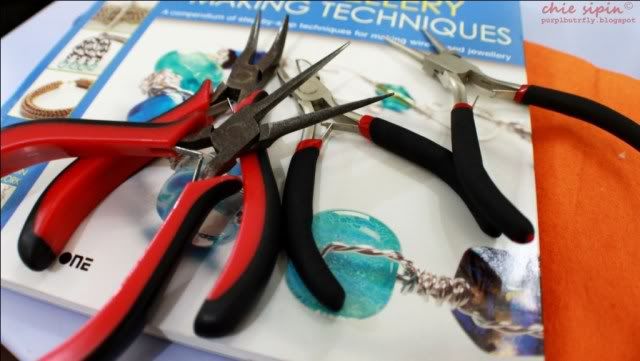 PS
I got these strings & beads for my little one as he seemed to want to dive into the treasure chest with me.
I think these huge beads are a whole lot safer and the exercise is real good for hand-eye coordination. Later on, we can use these same beads to create and follow patterns. I highly recommend this toy. It's worth the space in your child's toybox. :)